The testament affects all the person's assets as soon as a person dies. However, one fear people may have with writing wills online is that the choice may be lost. Does that happen? And what happens when no one can access your will or even find it? Is there a way out, or is there another document that can replace it?
Finding your Will
If your family members and loved ones cannot find your will after your departure, what essence is creating the will online then? The result is often confusion, chaos, and disagreements among the family members. You need to understand the importance of making your will and storing it in a safe place your family can find it when it is time.
Why do you need to create a will?
A will or testament is that legal document you create that apportions how your assets will be managed in case of death. As you grow older, you may have heard of the need to write a will, but maybe you put it off because it feels too challenging to do. First of all, I've got good news for you. You can now create wills online and still have them validated. Otherwise, the assets of a deceased person may not be accessible to their loved ones causing the latter to suffer after the demise.
Some people don't like the thought of preparing a will because it makes them think about death. But is death evitable? On the other hand, when you weigh the outcome of not having a will to guide your asset distribution after passing, you will realize it is a good thing to do. Without a will, there will be a lot of uncertainty about many things and a feeling of guilt. There might even be disagreements about some family members' greed setting in.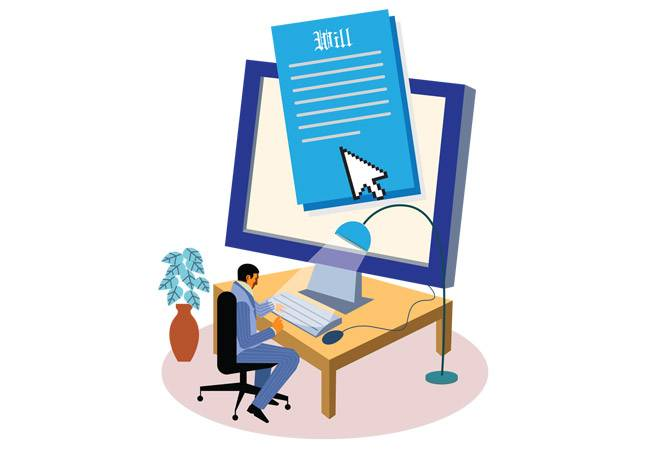 If a person does not leave an approved will behind before death, the assets fall into a complicated legal situation. This situation is called Intestacy, meaning that all the essential assets are first transferred to the state. Then a probate court sits on it to decide who is a proper beneficiary to participate in the distribution. As long as this process continues, all the expenses, including court research, are catered for through the deceased's financial assets.
Court decision
After a thorough investigation that could last for months or years, the court draws up its conclusion, which may not favour the supposed beneficiary. Anyone who does not leave a will behind cannot get to take care of their loved ones the way they would have wanted it to be. Moreover, the court's decision can also be based on the state's probate law where you are a resident. Then, the court hardly considers the wishes of any loved one, no matter how dear.
We have not even started mentioning how your family will spend time and energy on the legal proceedings to ensure proper management. A similar thing can happen if you write your will, but the original copy becomes missing after your death. It may be a result of not storing it properly. So, if nobody can find your will after your departure, it is as good as not writing one. If you also keep it where your loved ones cannot find it in the plot to save it, it leads to the same problem.
Writing your Will
It is an easy task to write a will because it is not as difficult as it used to be. For instance, creating wills online is as simple as ABC. If you don't want to leave chaos and trouble behind when you pass, you should make a will to remove stress from your family. Otherwise, you can leave your loved ones in a state of double grief, one from the loss and the other from the absence of a will. On the other hand, you can create different varieties of wills for free.
In addition, you can take up any of the available easy-to-use templates to fill out the information for your will. However, you can also create your own will right in the presence of an attorney. Even wills made online still require the presence of an attorney and two witnesses to review and validate your will. You must ensure that it contains all the necessary information and the will is legitimate by the essential signatories.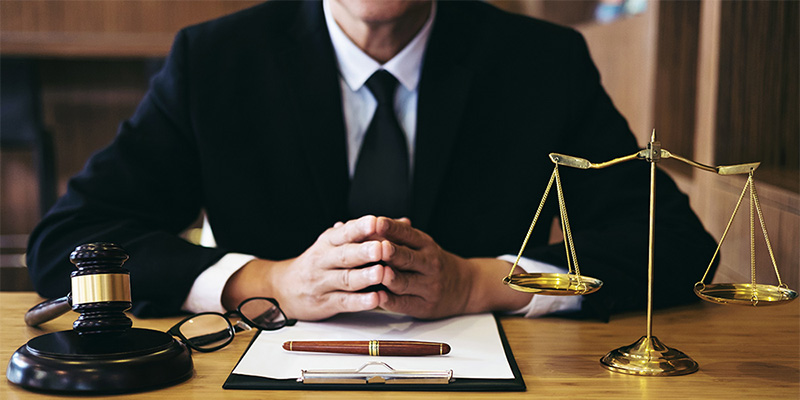 Your plan for your real estate property
When creating your will using an online platform, deciding who inherits all your properties is essential. Make an adequate plan for your financial assets, including money in your bank and investment accounts. Then, select the trusted beneficiaries that should get the amount and each purchase. 
Choose a designated power of attorney
A power of attorney is a dedicated person who will be responsible for the decision concerning your properties after your departure. The two common types are the financial and healthcare power of attorney. The latter ensures that the end-of-life medical choices are clear to you and can take them up after your passing. On the other hand, the former is responsible for every financial decision you may have to make.
How to prepare a will for children and pets
When creating a will, one must designate a guardian for the children, especially in the absence of the other spouse. Similarly, if you have pets that you would like to keep, then you can assign someone else to assume care of these pets. In addition, you should name the executor of your will. The executor is the person you trust to carry out all the wishes you write down in your will to the letter. Ensure that you choose an executor who is perfectly comfortable with the contents of choice, can safeguard it and can provide it when needed.
Conclusion
Remember that having wills online is a good step in the right direction, and one must see it as such. Part of the critical decisions that your family has to make after decisions to survive. Get into the action and validate with the necessary witnesses. Instead of compounding your family's challenges, help them facilitate them.